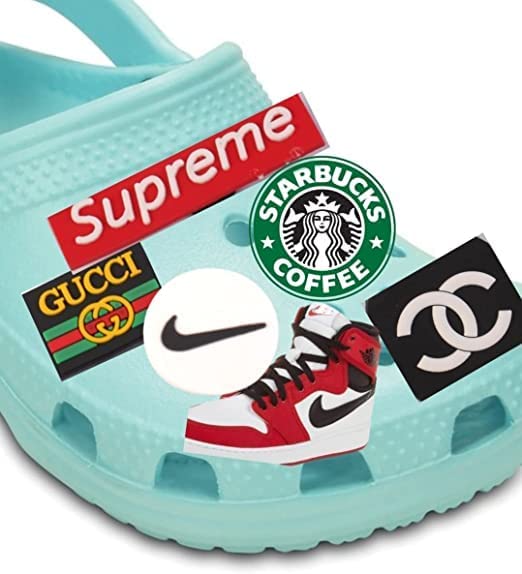 WHAT'S INSIDE – 7 PCS Assorted unique designs for crocs shoes. You will love this version. Perfect for boys and girls.

HIGH-QUALITY MATERIALS – These croc charms are made of high-quality resin, acrylic, and PCV materials. Non-toxic, and waterproof, and the bottom buttons are made of hard plastic. They are sturdy and durable, even if they pass entirely through the croc hole, they will not fall off easily.

EASY TO USE – To install the shoe charm, please hold it and insert it from a 45-degree angle. To take it off, reach into the holes of the shoes, and use your fingers to push the bottom of the shoe charm slightly till it comes out. The Big Bear Charm should be worn on the side or on top of the shoe not where the bend is.

BEST GIFT – Shoe decorations are fashionable. It is a perfect gift for your kids, family, classmates, and friends. You will surely see a big smile on their faces.

CHRISTMAS DEALS – These charms are ideal as Christmas Gifts. We will definitely give you good deals so you can have one.