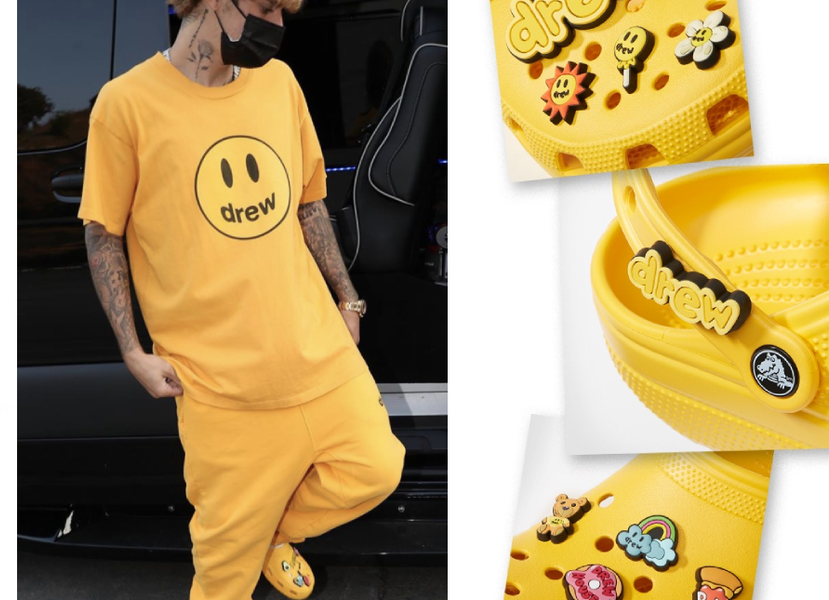 The pre-pandemic rise of Crocs
Prior to 2020, Crocs was known for marketing special drops tied to collaborations with key artists and brands, including their collab with Post Malone in 2018. Correa says this helped spark attention from Gen Z consumers.
As recently as this week, Crocs made headlines for some of their latest collaborations, including a tie-dye shoe line with Diplo that dropped Tuesday (and sold out in hours) and a collaboration with Balenciaga for a stiletto-style clog.
Prior to that, big names like Justin Bieber, Luke Combs and even Kentucky Fried Chicken came out with custom Crocs.
Crocs have also made their way onto the red carpet. Questlove made a statement by sporting a golden pair to the Academy Awards in April.
"Celebrity influence is so huge," Hennessey notes, adding that the brand's creative marketing – including the the collab with KFC – is "kind of hilarious" but "genius."
In addition to collaborations and the comfort trend, Cooley believes another factor in the brand's growth is personalization through accessories and different shoe styles, which now go beyond clog silhouettes with sandals, boots, flats and more.
Crocs' Jibbitz charms, for example, enable wearers to change up the appearance of their shoes, Cooley explains.
Revenues for Jibbitz charms more than doubled during Q1 2021, she added.
Hennessey says she sees the the shoes sticking around for at least two more years before they're completely saturated.
"I think it's got some more longevity," she says. "If they keep doing cool collaborations and coming up with interesting concepts, it probably has even a longer staying power."
Correa believes the comfort shoe trend will continue to evolve as consumers look for multi-functional footwear.
"Comfort and practicality will be key across different footwear styles," she says. "In regards to the iconic silhouette of the Crocs, they have already won a place in the consumer's closet, whether they stay at home or not."